Signature Food Boards
Superior boards with high performance lamination
Easy to clean; leaves no stains; can correct decorating mistakes without waste
No absorption means it keeps your product fresher and more eye appealing
Cake pulls away clean if the end customer moves it to another tray
View our Products
Key Benefits
Freezer safe
FDA approved; AIB International food-safe certified facility
Beautiful, upscale appearance with decorative floral border
Available in Classic style or custom printed with your brand name
Can be produced in both regular and double thicknesses
Patented and manufactured exclusively in the USA by Lamitech
---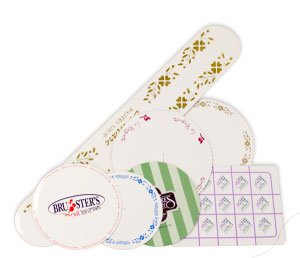 CUSTOM PRINTING PROMOTES YOUR COMPANY WITH "POINT OF CONSUMPTION" ADVERTISING APPEAL
When your box or bag gets tossed at home, your cake board messaging stays in front of your customer and their guests
We provide custom design services to increase your branding power
---
Presented by

Lamitech Inc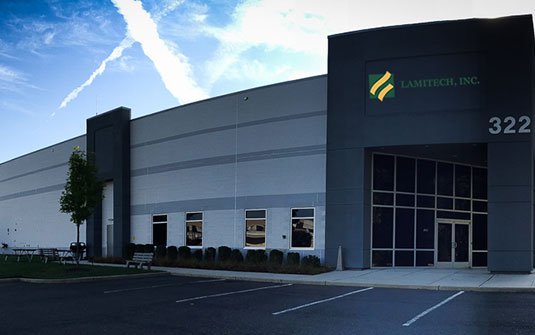 Lamitech is a fully integrated and independent paperboard manufacturing company, with internal capabilities for laminating and converting. Lamitech supplies an exceptional range of boards for a variety of industries: signage and display, box grade, mounting/finishing/die cutting, lampshades, wallpaper, specialty laminating, printer grades, pressure sensitive boards, packaging and food grade products. Using a range of the finest virgin grades to the more cost-efficient recycled paper stock, Lamitech can provide the mix of quality and price to meet all of its customers' needs. Lamitech's reputation, since founded in 1994, has been based on providing a superior range of converting services, matched with delivery reliability, including: foil laminating and stamping, precision sheeting, scoring, round corner cutting, die cutting, mounting and private label program management.
The line is constantly being revised and updated to keep up with changing customer requirements and in response to the rapid evolution of digital printing techniques.

As an independent converter, we offer the customer service and attention to detail that is often overlooked by large mills. We have tremendous flexibility in our production and planning allowing Lamitech to provide both outstanding quality and extremely quick turnaround on all customer orders. Our expertise & service can be your secret shortcut to the quick turnaround and flawless product quality that can separate you from your competition. Headquartered in Cranbury, New Jersey; Lamitech also has locations in Santa Cruz, California and Rockland, Massachusetts.